H & A Enterprises Inc.
Atlanta GA.
770-560-4477

Contact: Harold Hucks
We construct, install or repair any Security - Access Gate, Single or Double Gates.
We work with various companies for the installing and repairing access controls.
We can repair most of the gates on site.
We specialize in custom fabrications for special designs and installations of Stainless Steel, Carbon Steel and Aluminum. for Custom, Commercial, Industrial, Sheet Metal Fabrication. The more intricate and complex, the better.
TEXT ME 3 or more pictures by phone of your damaged gate
and I will quote it from the pictures for same day or
next day repair.
click here for our Gate Repair Page
Pool Access Aluminum Gates,
Installed additional tube and lock installed.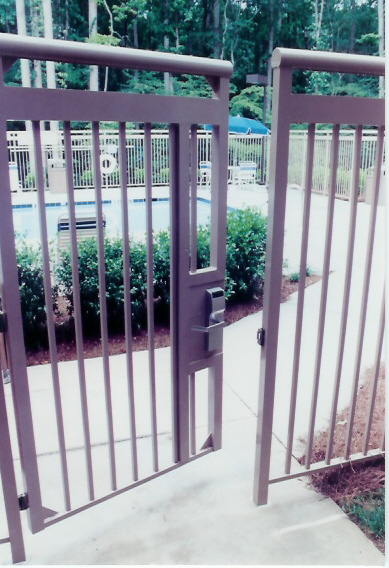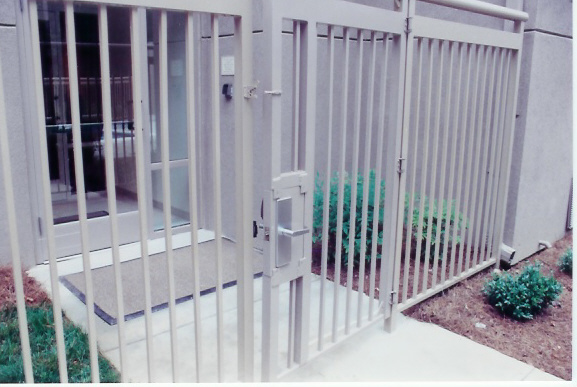 Storage Facility Access Gates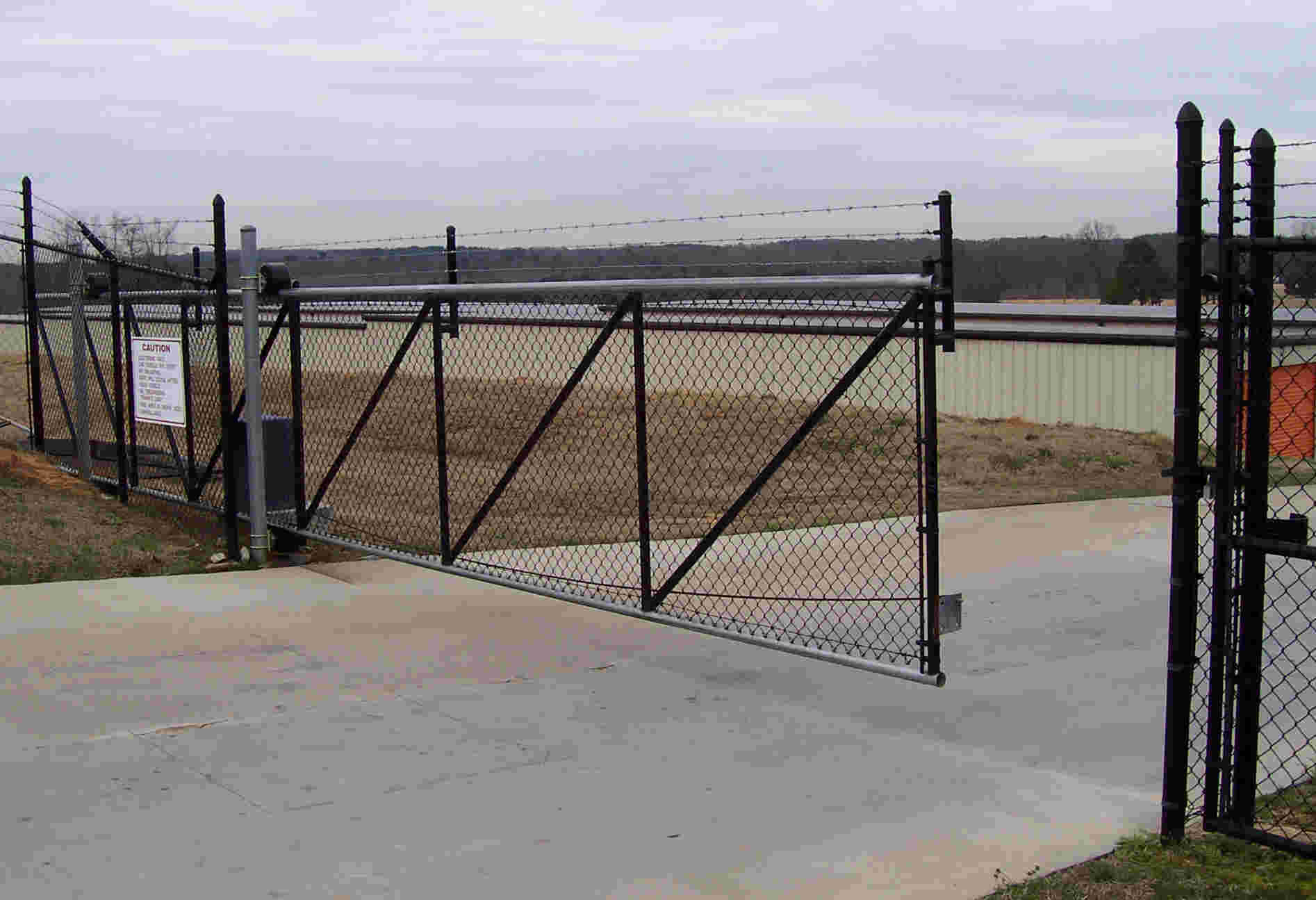 Play Ground Access Gate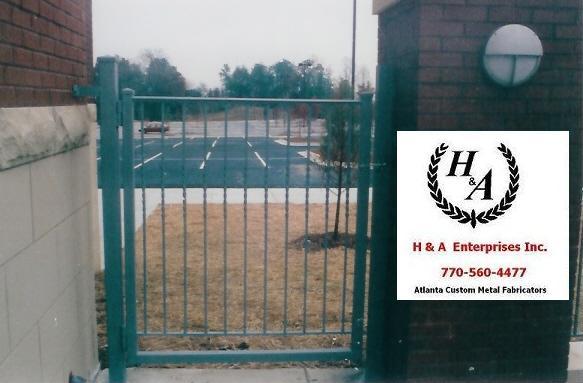 Dumpster Gate,
with sheet metal inserts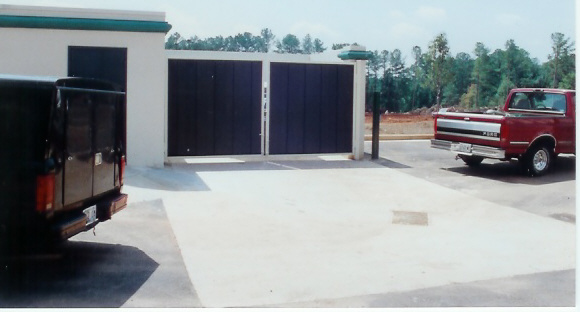 Dumpster Gate with Roof Structure Frame,
(Decking to be added)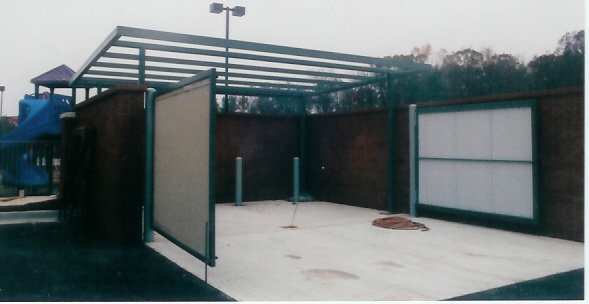 Stair Well Gates.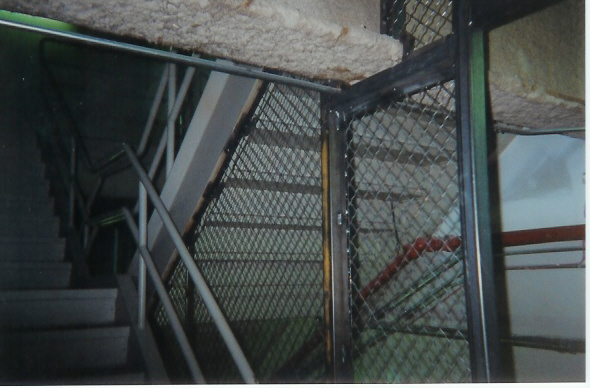 Parking Lot Gates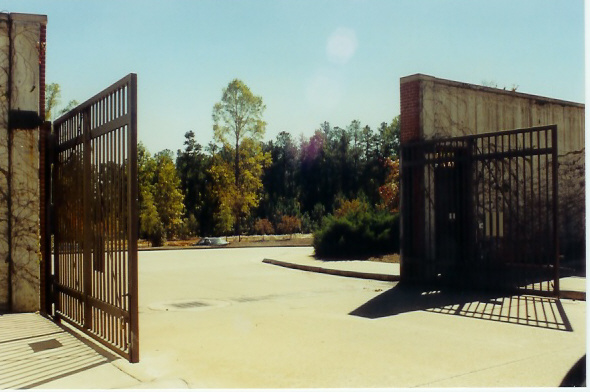 On site MIG, TIG, or stick welding.
Repair of Pipe, Tube, Structural Steel.
Repair of Plate and Sheet Metal.
Repair of Hand Rails, pipe, tube and square tubing.
Fabrication and Installation of Canopy and Awnings
Heavy Equipment Repair,

We are available for over night weekend work, and emergency work.

A custom architectural metal fabricating shop, new designs, reproductions, restorations, and installations. We love a challenge involving details and limited time frames.
Call Harold Hucks
770-560-4477

Need a Gate Repaired in Atlanta, GA?
Other Atlanta Gate Repair Services:
Zip Codes
Gate Repair Atlanta, GA Service Zip Codes
Wood Fence and Gate Repair Atlanta, GA
Get Your gate Repair Atlanta, GA Quote Now!
Dumpster Fence and Enclosure Repair Atlanta, GA
Aluminum or Steel Fence, Gate and Railing Repair Atlanta, GA
Custom metal gate fabricators, Stainless, Aluminum. Carbon steel gates, cut, bend, roll, fabricate, fabricator, fit, weld, MIG, TIG, stick, mobile, polish, grind, seal, finish, paint, powder coat. Access Gate.
H & A Enterprises Inc. Access Gates, Dumpster Gate Repair in Atlanta Georgia and surrounding areas.
E-mail ------ HaroldHAinc@aol.com