H & A Enterprises Inc.
Atlanta, Georgia

H & A Enterprises Inc. can custom build, install, replace, and repair cooling towers, process piping, cooling tower replacement, pipe insulation. We can supply the crane, lifting, for the HVAC tower replacement. We are available for over-night, weekend work, and emergency work
770-560-4477
e-mail to : HaroldHAinc@aol.com
Polished Stainless Steel Cooling Table,
Water Cooled Cooling Tables for Candy Making.
Separate square bars to help control flow of candy.
42" x 90" table shown here.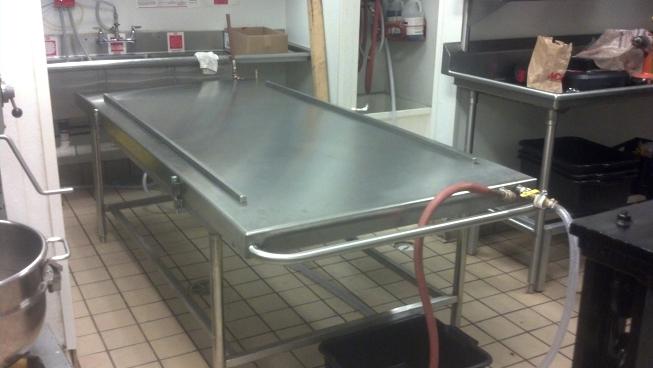 Custom Made in Atlanta GA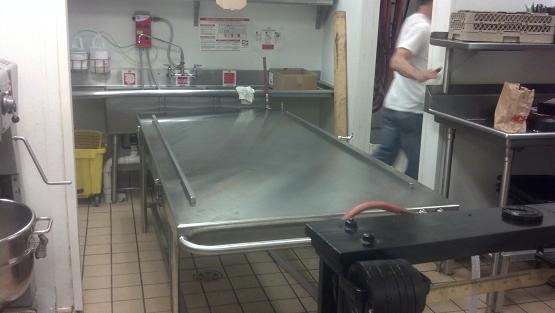 Welded on Handles for moving the table.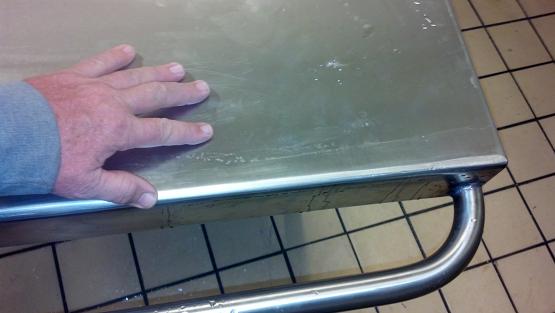 The candy poured over table to start cooling process.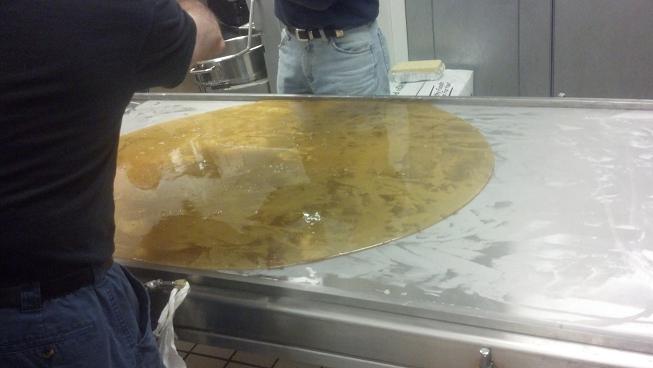 We can build these in different sizes, welded fittings
in place for your valves and hoses.
Table only, no hoses or valves.
Cooling Tower Replacement
Process Piping, Cooling Tower Replacement, Pipe Insulation,
Crane, Lifting, HVAC Tower Replacement.
These units are being replaced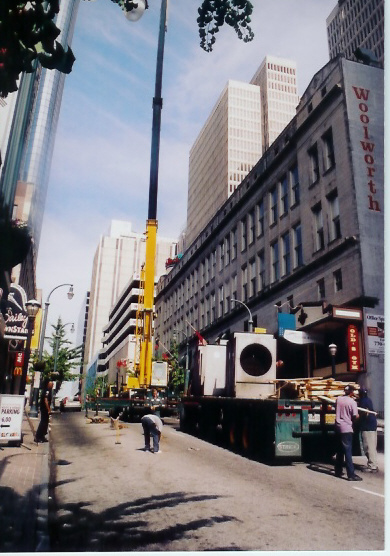 First New Unit In Place,
This job started Friday at 5 pm and was finished by Sunday afternoon except for the electrical heat strips which was supplied and installed by building owner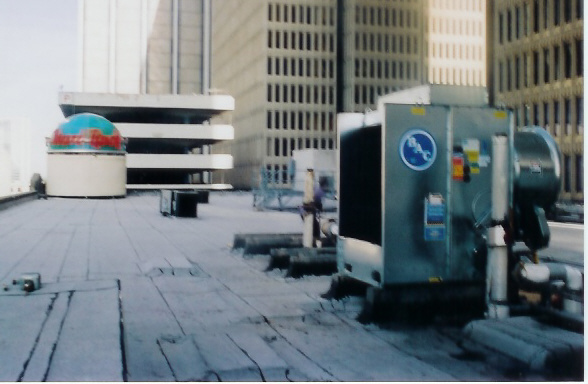 Preparing For The Last Two Units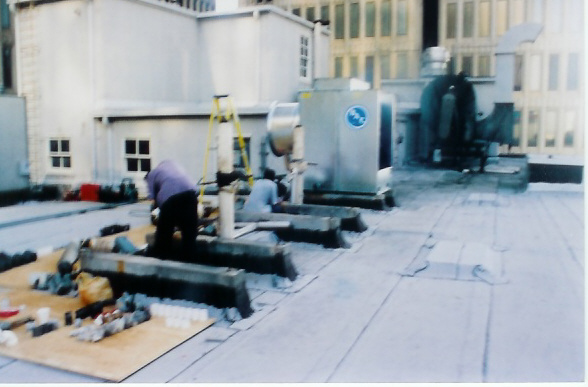 New Heat Strips and Re-Insulate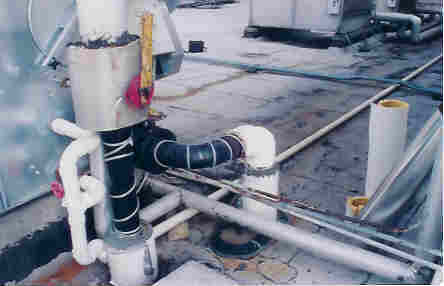 Three New Units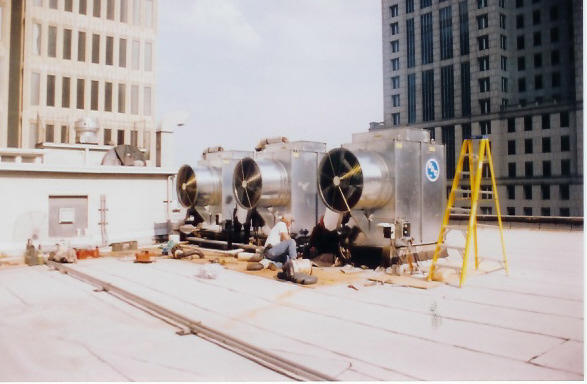 We are available for over-night, weekend work, and emergency work
770-560-4477
E-mail ------ HaroldHAinc@aol.com