H & A Enterprises Inc.
Contact: Harold Hucks
Atlanta, GA.
770-560-4477
Handrail.

We custom fabricate stainless cable rails and ADA handrails to meet the needs of the building, the customers and to ADA Spec's. Visit our 10 web pages of pictures here to see all of our hand rails. If it can be built, we can build it.
Prefabricated ADA Hand Rails, Guard Rails with Stainless Steel Cable to be installed after on site painting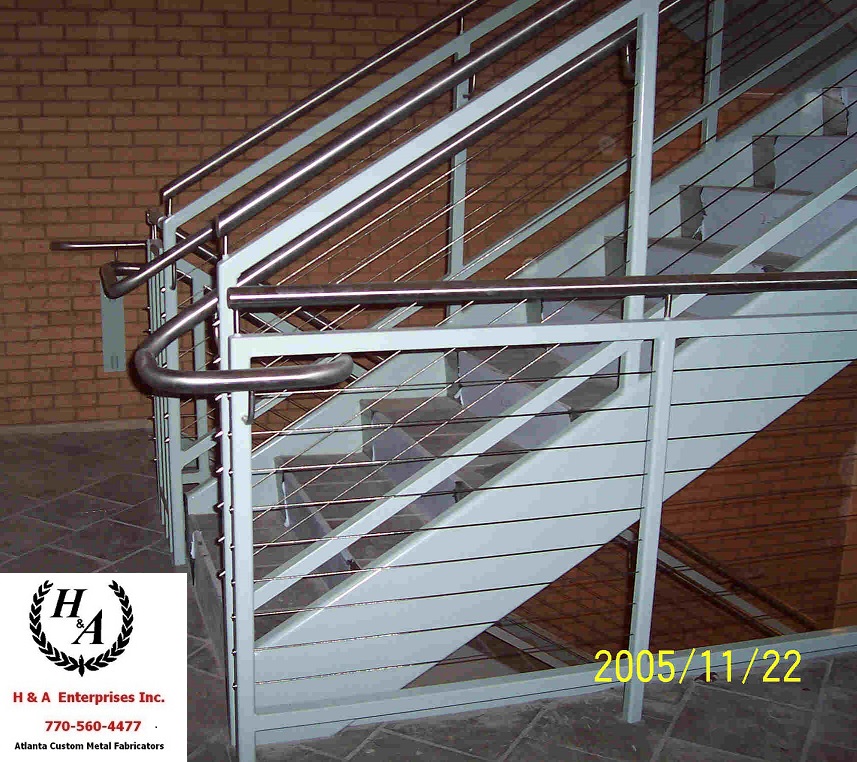 ADA Stainless Handrail, with cable rail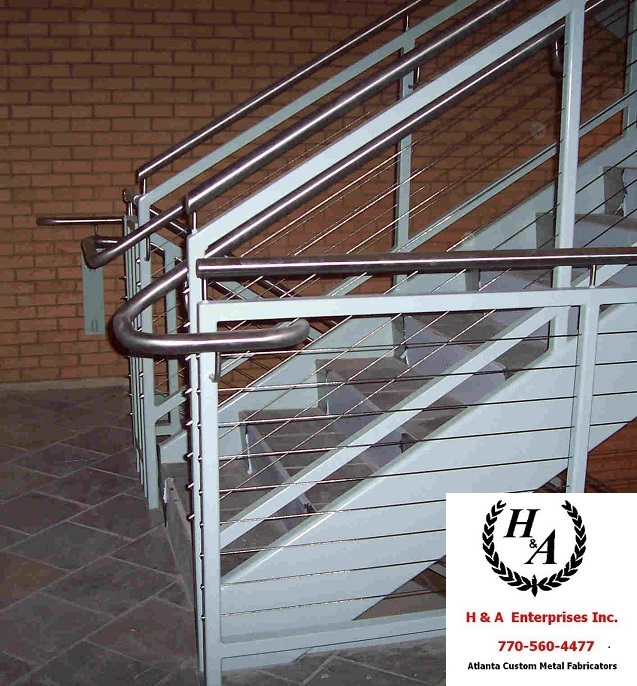 ADA Cablerail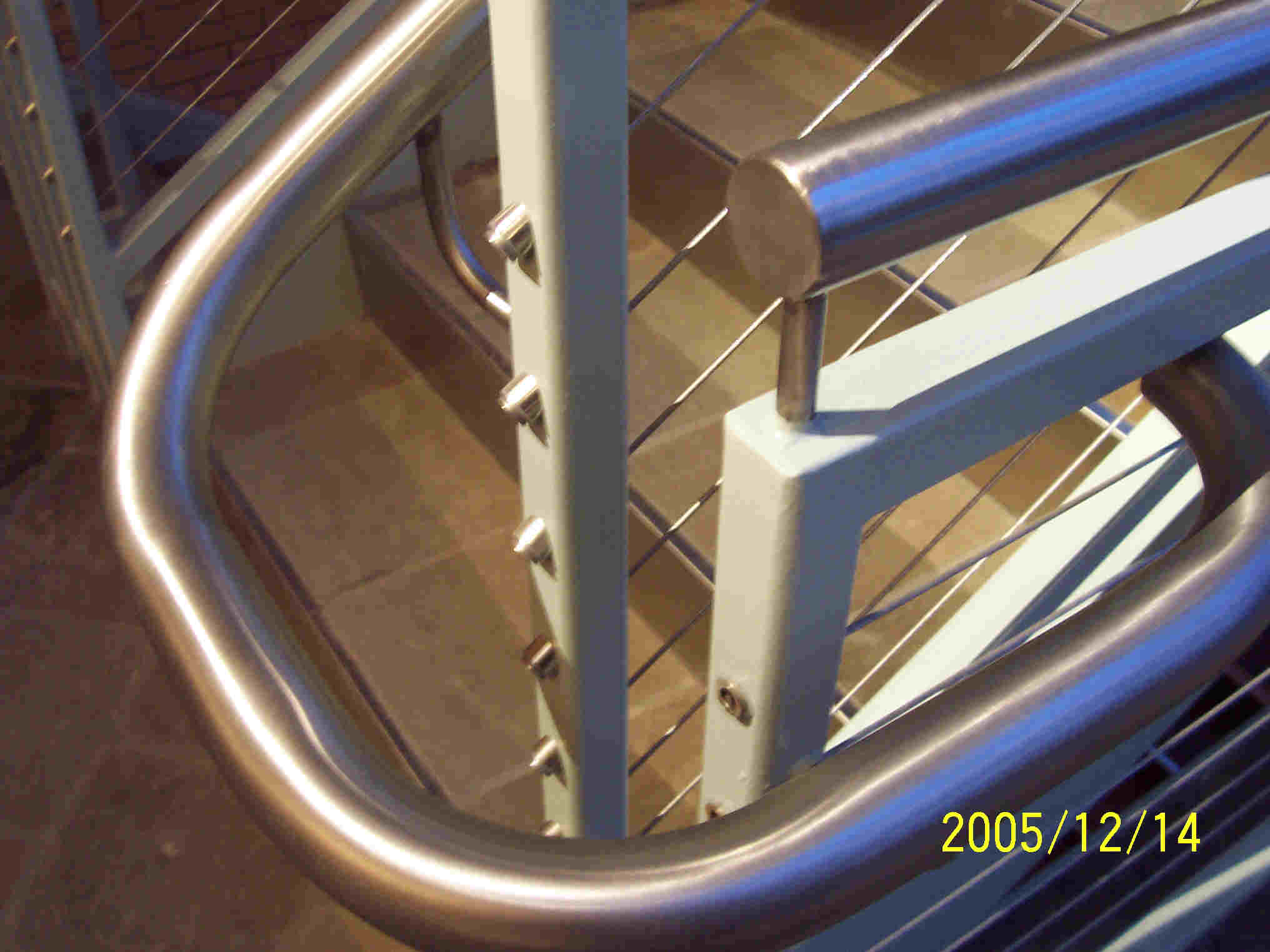 Cable Rail
Tile Steps with Polished Stainless Steel Riser Plates.
Contact: Harold Hucks
770-560-4477