We custom roll and bend polished and brushed stainless steel, alumimun and steel hand rails, mirror finish or brush finish, round or square tube, handicap ramp, stairs, spiral stairs, etc. if your not sure who to call, call H & A Enterprises Inc. for your handrail needs.

Custom pipe and tube rolling and bending,
Stainless Steel, Carbon Steel, and Aluminum.
Harold Hucks
770-560-4477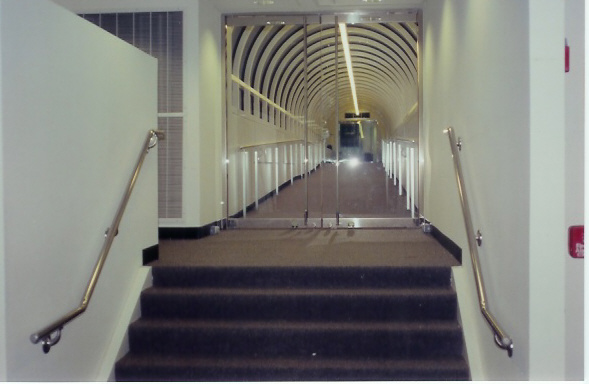 Mirror Finish Stainless Steel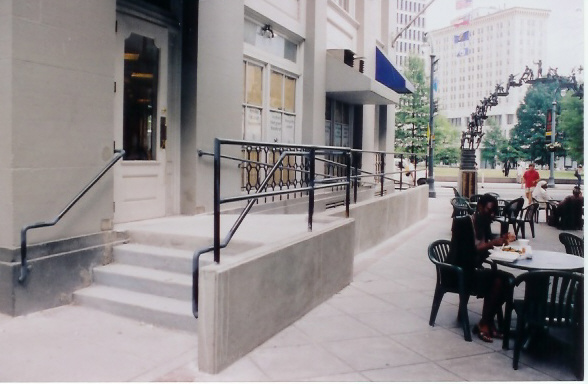 Carbon Steel,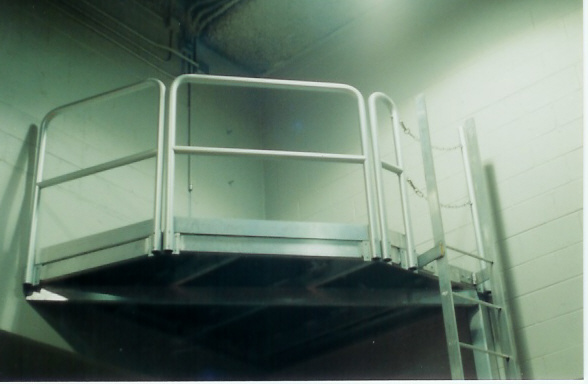 Removable Aluminum Hand Rails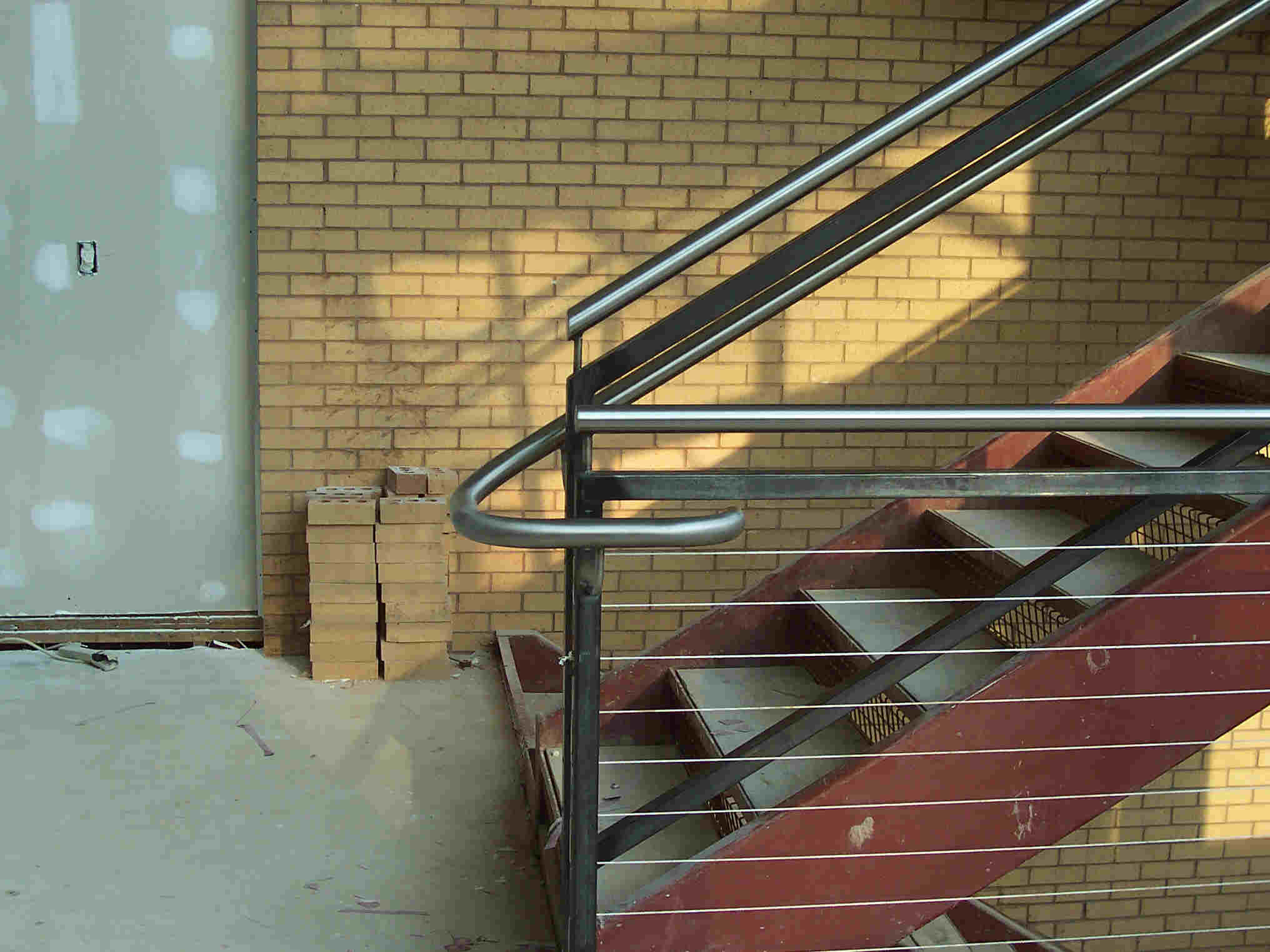 #3 Polished Stainless Steel Top Guard Rail and Hand Rail,
Stainless Cable to be installed after painting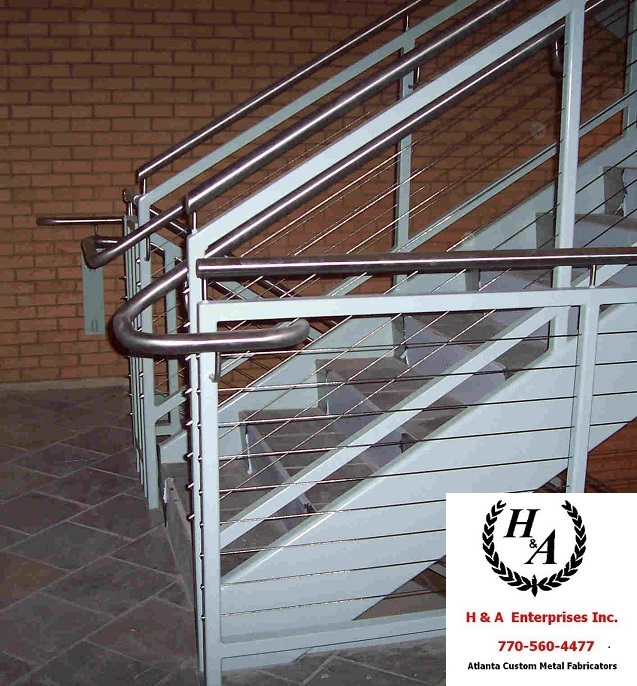 Prefabricated Hand Rails Shipped to Installers

Steel Hand Rails on Customers Ramp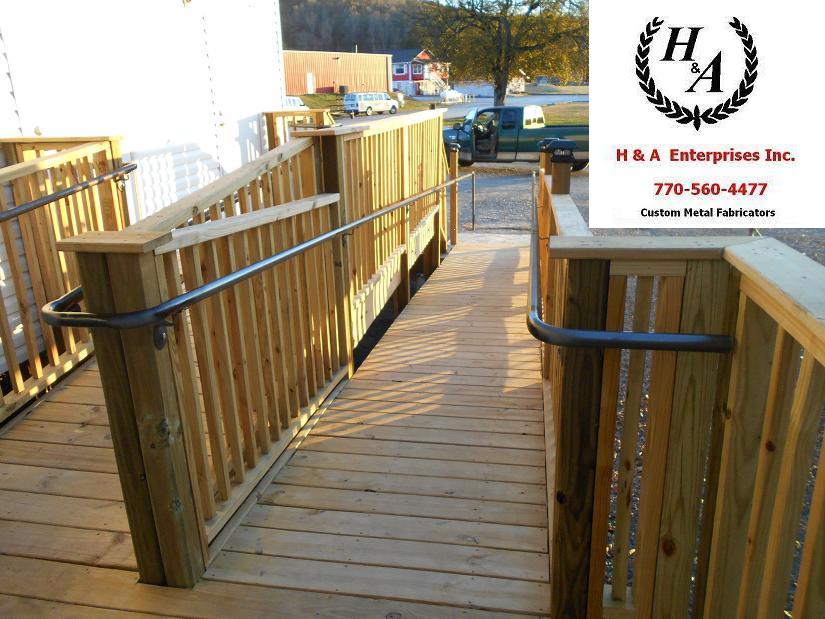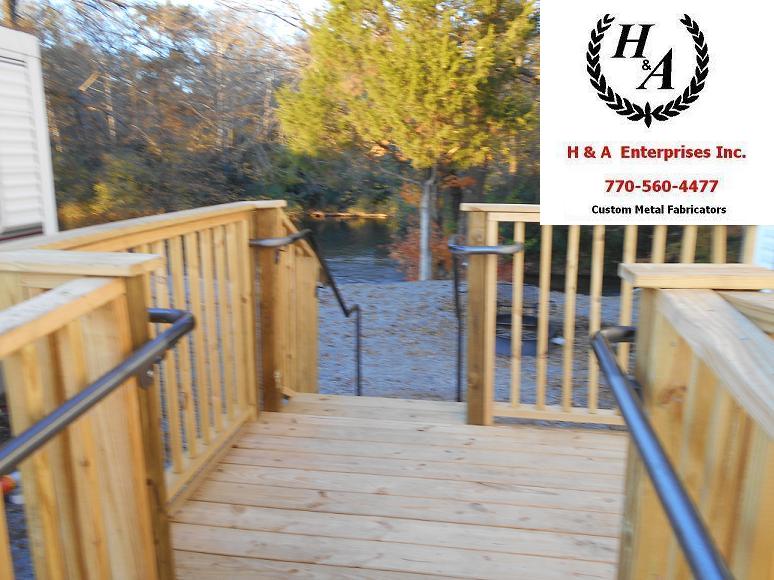 Harold Hucks
770-560-4477